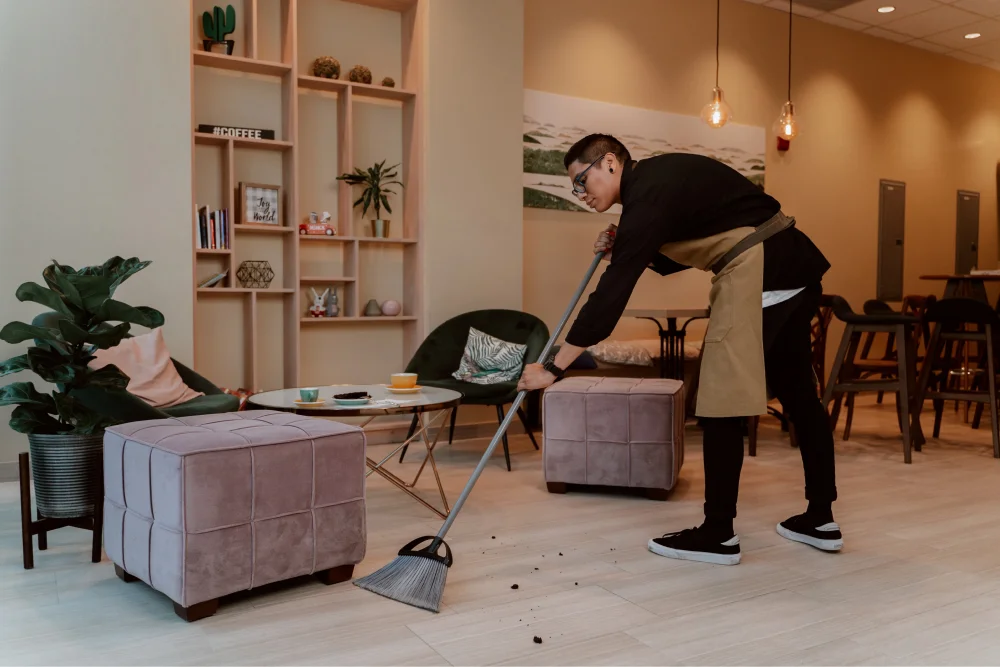 It's no wonder why vinyl floors are the talk of the town nowadays. The versatile exotic designs, quick installation, and durability make vinyl flooring a worthwhile choice.
However, many homeowners consider cleaning and maintaining vinyl flooring a challenge. Well, let us tell you one thing: it's not at all difficult to maintain and clean them.
In fact, you can get done with cleaning vinyl floors in a few minutes. Are you wondering how you can maintain the floors and always keep them in appealing tip-top condition?
Well, you're just at the right place.
In this guide, we'll tell you about various cleaning techniques for vinyl floors applicable in different situations.
Let's begin.
Frequently Asked Questions (FAQs)
Pet urine can be utterly obnoxious, and the smell can be unbearable. So, get a paper towel and enzyme cleaner and apply them to the urine patches for 10-15 minutes. After that, use a paper towel again to soak up leftover patches.
Whether you want to clean vinyl sheets, vinyl wood, or vinyl kitchen floor, the process will remain the same. Simply sweep the dirt and mop the floor using a vinyl floor cleaner. Finally, rinse it off with a clean cloth, and you're good to go.
We understand that there could be plenty of stains, including scuffs, food and beverages, rust, ink, and pen/marker, lingering on the vinyl floors. To clean such a dirty surface, here are what you should do:
Tougher scuffs: Apply a WD-40 cleaner on a towel and rub the surface until the marks are out of sight. Alternatively, use jojoba oil with a clean towel.
Food and drink: Use baking soda to eliminate food and drink stains.
Pen and marker: Rub a little rubbing alcohol on a cloth and rinse well with water to clean marker stains.
Ink, tomato, and blood: Use diluted alcohol and rinse with water to clear these tough dark stains.
Finally, use our deep cleaning process mentioned earlier to shine the overall surface.
Follow the steps outlined below:
Mix baking soda with water and create a thick paste
Apply the paste on a soft white cloth and rub gently on the stained spot
Wipe with a separate cloth to remove the baking soda residue and then rinse with a damp mop