FEATURED LUXURY VINYL COLLECTIONS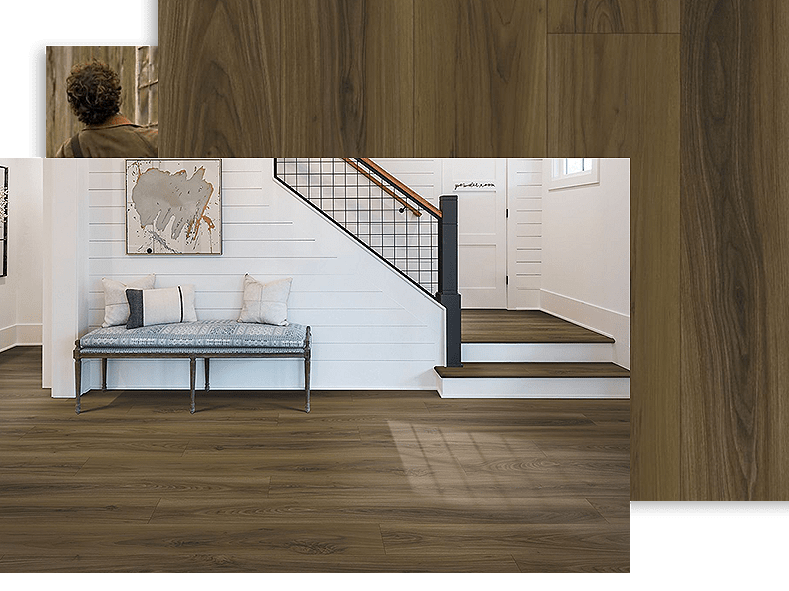 Curated Grain Colonial
Hardwood salvaged from a historic Alabama home; old-growth white oak with an open grain that harks back to a bygone era; barnwood with a century's worth of hard work, sweat, and tears imprinted in the grains.
Explore Now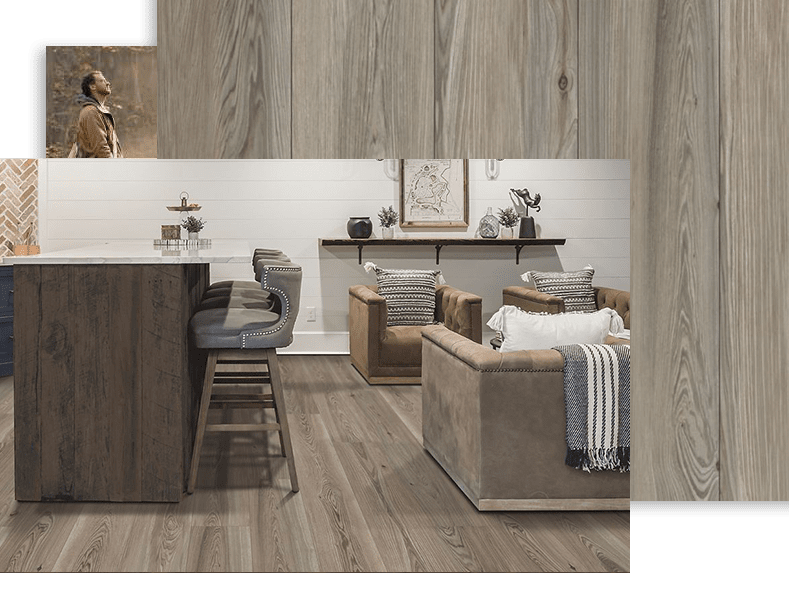 Refined Forest Platinum
Weathered fences that have stood defiant through hundreds of changing seasons; softwood cypress that exudes elegance from every ring and cathedral; hickory marked by brilliant mineral streaking and grain patterning.
Explore Now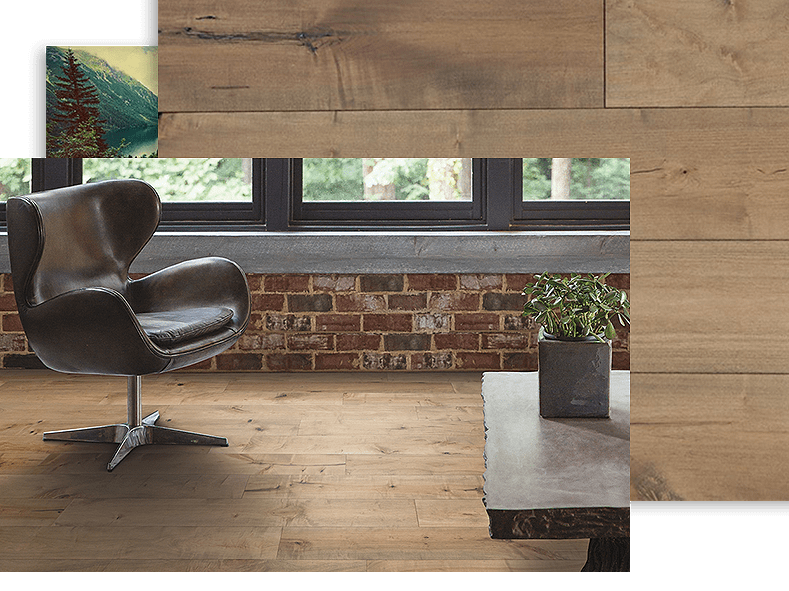 Treasured Grove Honey
Logs that have slumbered for centuries in the mineral-rich waters of the Great Lakes; fallen old-growth trees remarkably shielded from the elements; vintage barn beams weathered to perfection by years of rain, wind, and sunshine.
Explore Now
ELEVATING ORIGINAL WOOD CREATIONS
INSPIRED DESIGNS
Ability to create more unique spaces with looks inspired by discoveries from finders in search of original wood creations.
LONG-LASTING MATERIALS
Give new life to original wood by capturing it in a multilayer construction that resists water, scratches, and dents.
FLAWLESS CRAFTSMANSHIP
Visual craftsmanship layers color and fine details to perfectly resemble nature's imperfections.