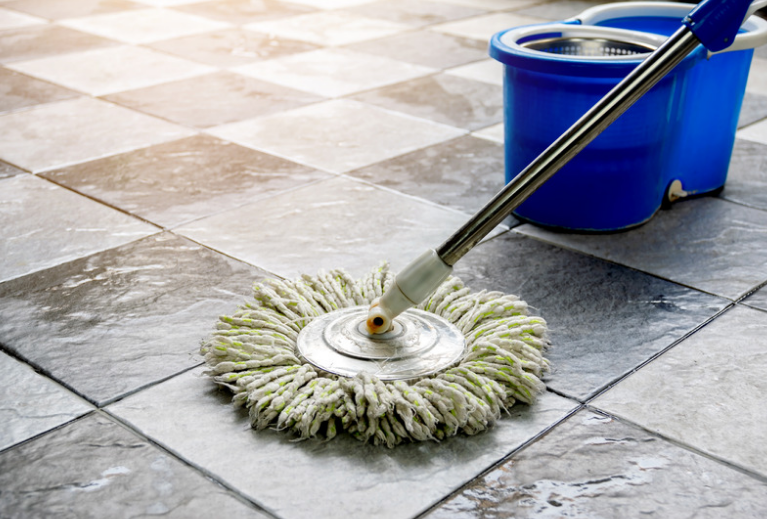 Here are some tips for keeping your porcelain tiles clean and fresh:

Regularly dry out your mop after mopping the floor
Combine distilled white vinegar and hot water in a bucket for cleaning
Using a mop and hot, clean water, rinse the floor
Use baking soda and an old toothbrush to clean dirty grout

It is best to clear up any messes on the floor as soon as they occur rather than putting it off. Maintain the shine of your porcelain tile floor by buffing it frequently with a mop made of microfiber. Dust may be easily removed, and the floor's gorgeous lustre can be restored, both with a microfiber mop.
How to Clean Floors with Stone Tiles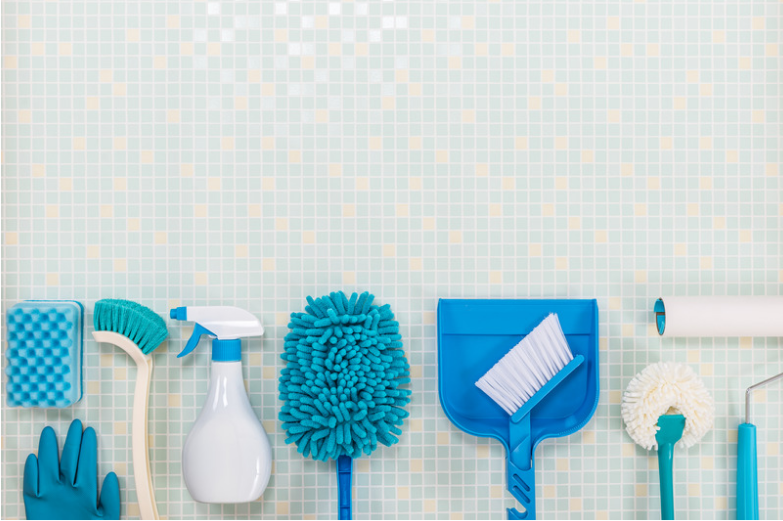 What if you don't have ceramic or porcelain tiles? Instead, have stone tiles? In such a case, you must exercise caution when dealing with natural stone tiles, such as granite, slate, or marble. The chemicals can harm the surface of these tiles in conventional cleaners. Instead, use cleansers designed especially for natural stone to care for your stone tiles.
Tips To Deep Clean Tile Floors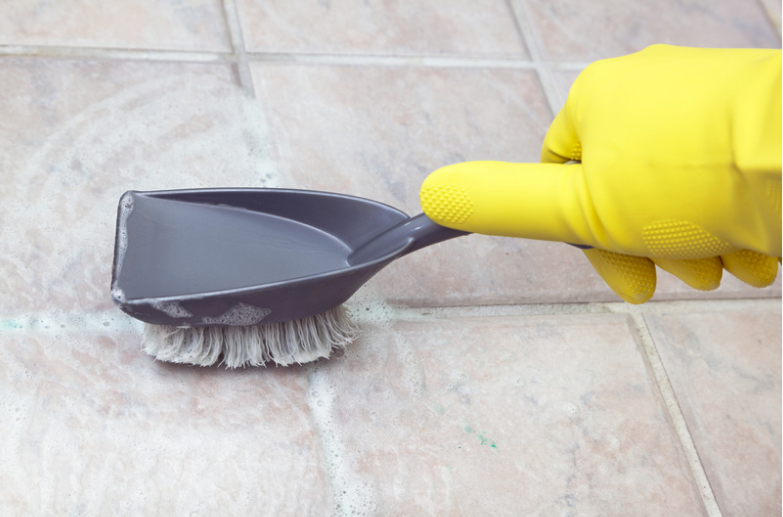 Tile flooring requires frequent cleaning if you want it to have a dazzling appearance and resist accumulation of contaminants. Because there are now cutting-edge, very effective cleaning chemicals available in many stores, maintaining and keeping tiles clean is no longer a big concern.