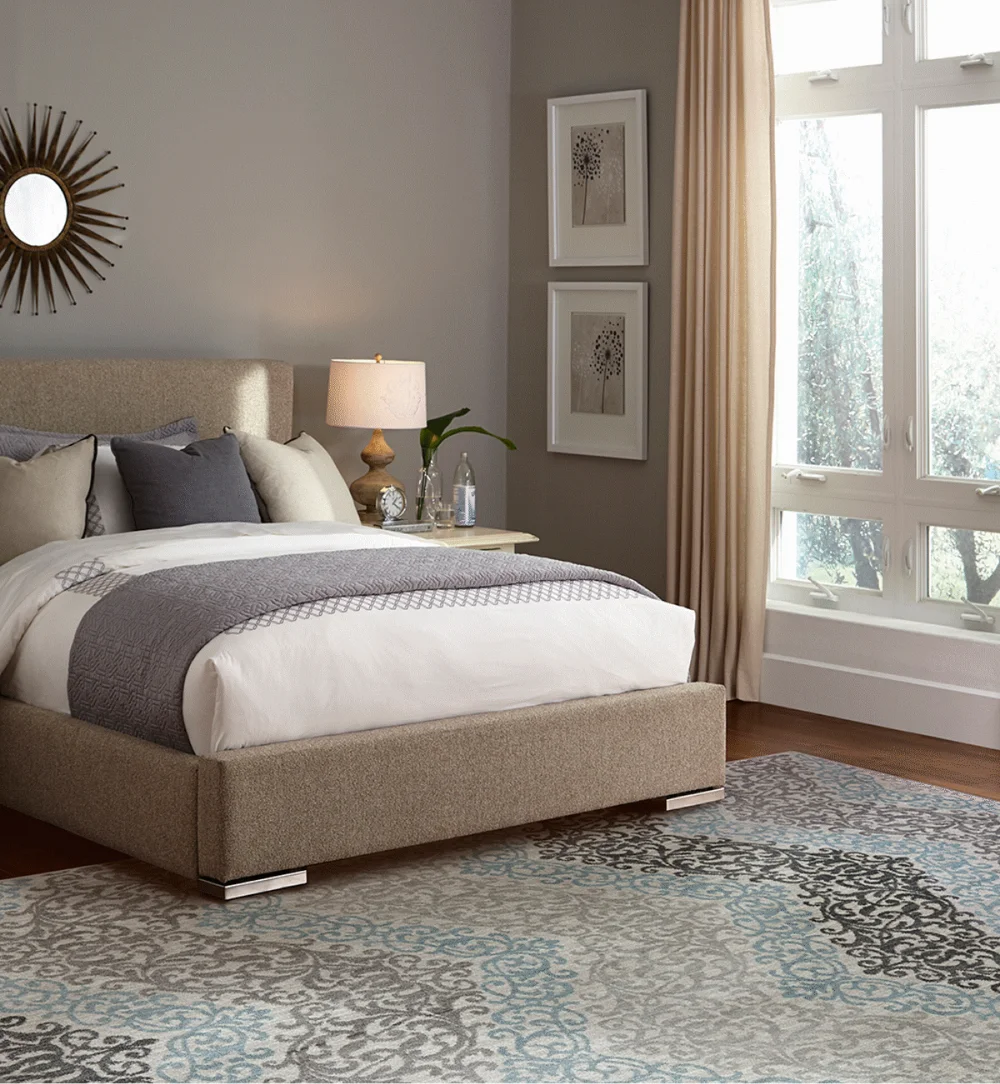 Role in the Room
Before you decide on the details, designate the general purpose your rug will serve in the room. Are you looking for a rug to fit under a dining table? To set off a cozy reading nook? To tie together a seating arrangement? Or even to cover a majority of the room?

Once you've found the purpose for your area rug, think about how it will relate from a style standpoint. Do you want to inject vibrant color or soften the room? Are you looking for energy from distinct patterns or a more subtle texture? Will the rug need to coordinate with adjoining rooms?

Understanding the role you want your rug to play will help simplify the process and make the details easier to sort through.