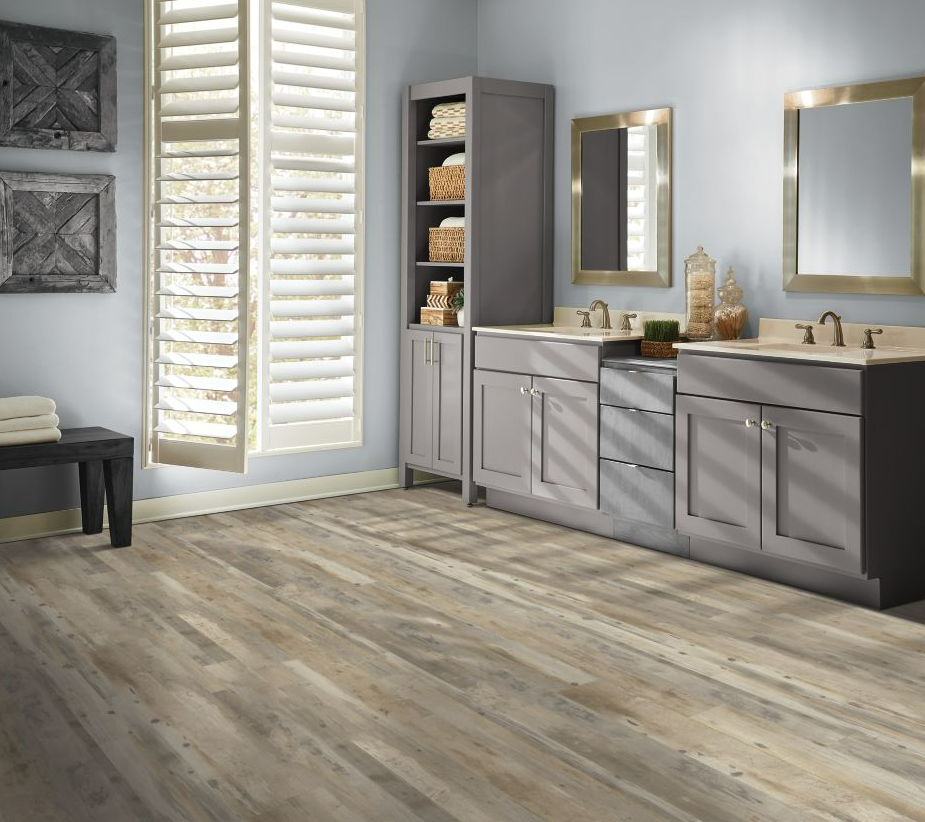 Now it's Personal
Still keeping up with the Joneses? There's good news: you can stop. One of the biggest trends for the next decade is to decorate your home for yourself—not others. Your home should reflect your distinct life, interests, and personality. Home design is becoming more personal than ever, displaying and celebrating all the fun, interesting, and quirky elements that make up your family's personality. With luxury vinyl plank flooring options in numerous colors and styles, brands like Mohawk and Pergo have the perfect flooring style options to reflect your unique style. You spend your life in these rooms – so make them about you!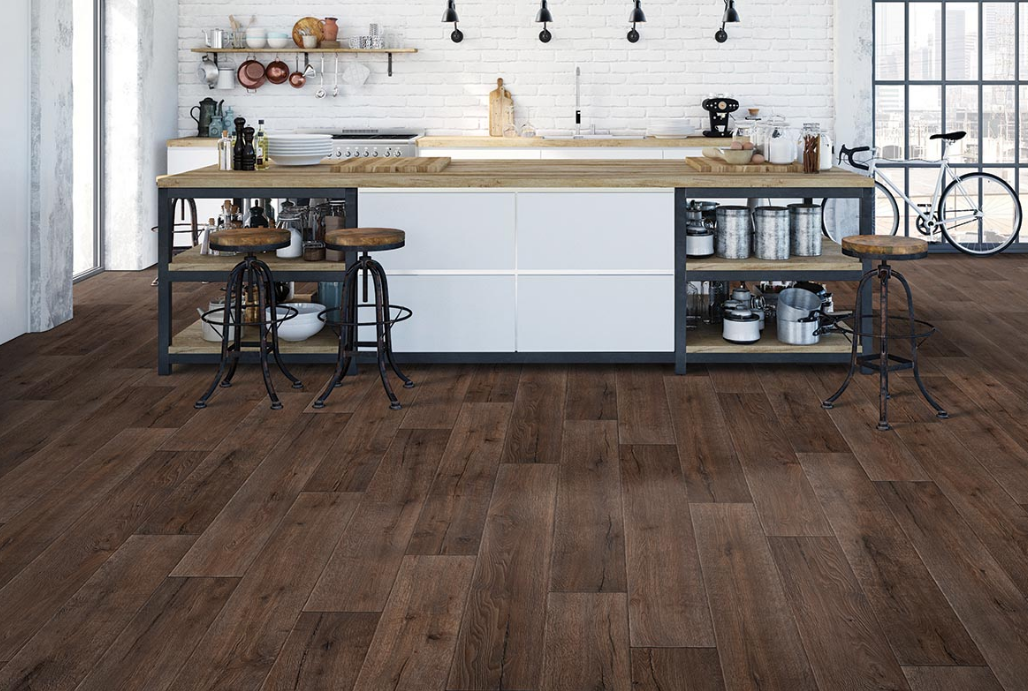 Go Bold and Go Home
The past few years have been all about a clean, almost sterile look filled with whites and greys. But trends are moving toward a decade filled with bold designs. For those who take risks and go bold, wide-ranging flooring looks and deep textures create some of the most extraordinary designs ever achieved. Stretch the imagination with reinvented wood-burning techniques, painted gold bevels, and dramatic large format marble tiles. Your family is anything but boring—so why should your floors be?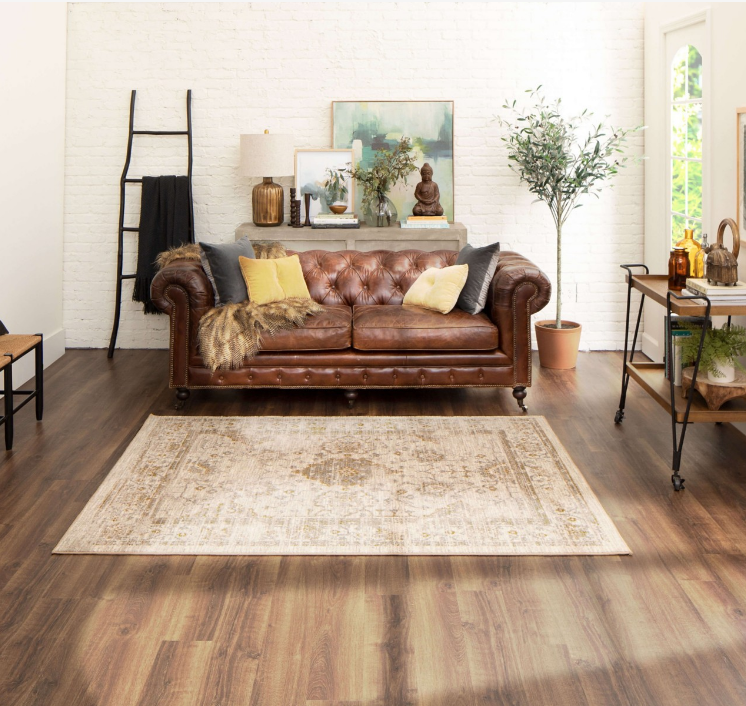 Bring the Outside In
The next decade will focus on showcasing the unique beauty of nature: wood textures, live plants, earth tones, and biophilic designs will dominate. For LVP flooring, this means pronounced wood grains and rich colors that enhance the warmth and elegance in your home. With Pergo Extreme, your natural looks are fortified with highly durable construction, easy-to-install designs, and low-maintenance performance.
Function and Form
Gone are the days of bathroom towels no one ever uses, couches you can't sit on, the 'pillow chop', and high-maintenance décor. Today's families want stylish homes they can really live in—so they need durable products that can be used and enjoyed every day. For flooring, this means style and beauty that are made to last. Pergo Extreme offers comfort and style with uncompromising performance. Its superior construction allows for an industry-leading warranty. Dent proof, pet proof, kid proof, and waterproof, these floors are primed and protected for the extreme fun and activities that enrich your home life—without compromising style.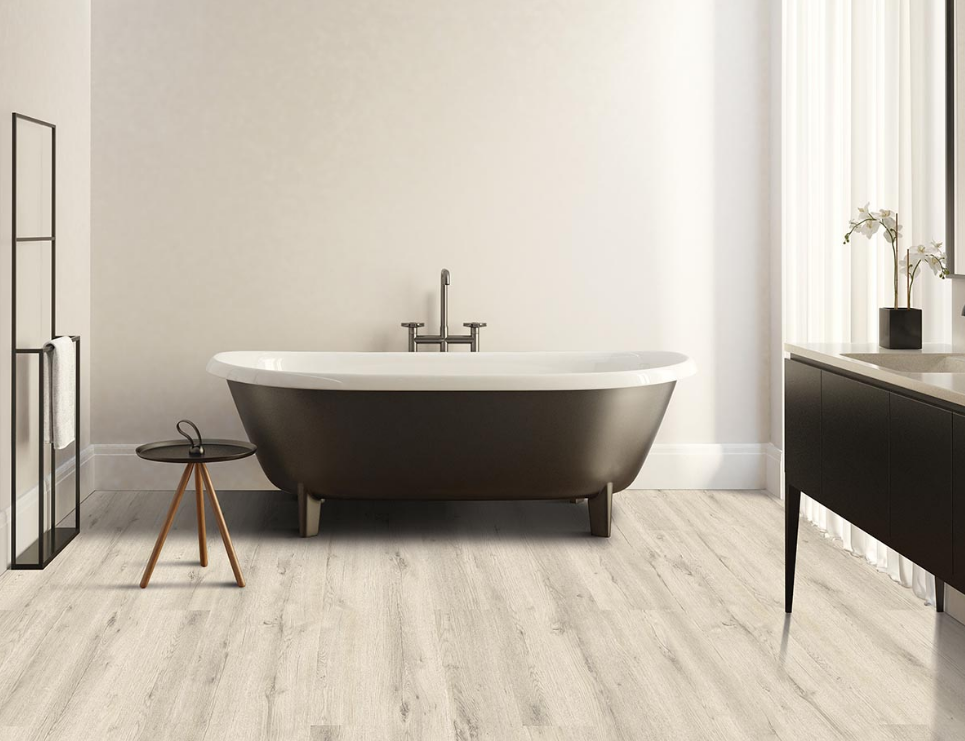 Confidence Never Goes Out of Style
LVP gives you the confidence that your floors will hold up against anything life throws at them—and the confidence that only comes from knowing you're on top of the latest trends. And of course, when your friends come over and ask, "wait, it's luxury vinyl? What is LVP flooring?" you can be the expert to educate them on all things LVP.
Whatever drives the style of your home, Pergo Extreme offers the luxury vinyl plank flooring solutions your family needs. With extreme durability, high performance, and realistic designs, Pergo Extreme offers unique vinyl plank flooring options that can harmonize with your personal style to create a truly gorgeous home. And with protection against dents, pets, water, and wear, you can be 100% worry-free with confidence that lives up to the Pergo Extreme promise.