Installation Process and Tips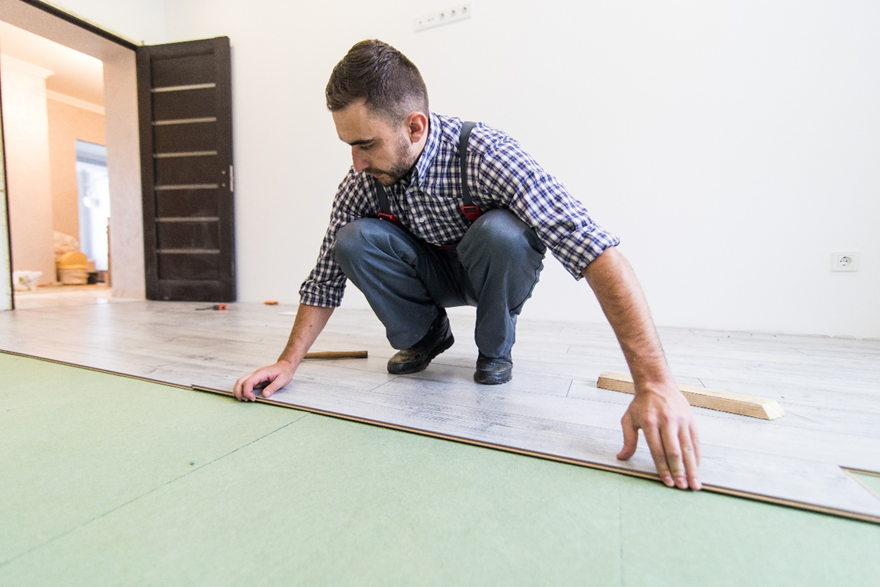 Following are the tips that can help you in installation process.
There are probably many local installers from which to choose. To be sure you are getting the best deal, request at least three quotations.
Verify your installer's insurance and license status. You will be safe from any mishap or damage.
Ensure that they are knowledgeable about the product. Not all flooring installers have experience with all kinds of flooring. Make sure your installer is familiar with the type of laminate flooring you're purchasing.
Make sure your house is ready to install new flooring. Remove all furniture and other items from the area where the flooring will be placed. This will facilitate a smoother installation process.
Underlayment is the area where you shouldn't take chances. Your floor will be quieter and last longer if the built-in underlayment is of a higher standard.
The majority of flooring these days is fairly easy to install without the use of special instruments. However, for a complete list, consult the manufacturer's installation guidelines.
Always wear gloves and safety goggles when installing flooring. Knee protection is also advisable, particularly if you're installing flooring.
Still not sure where to get the laminate installation done?
Check out the professional installation and let our staff do their magic.