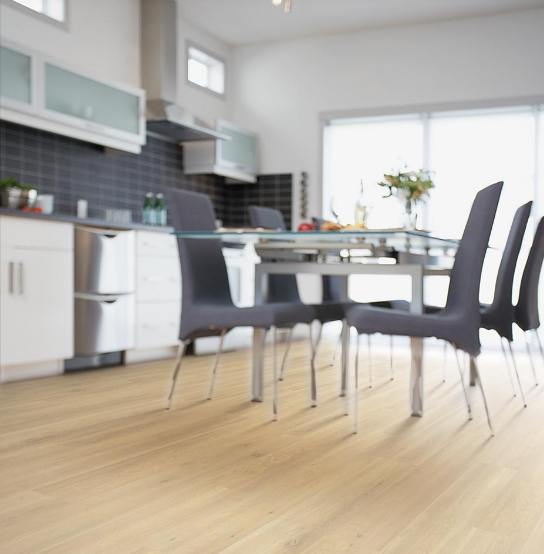 When it comes to new floors, decision fatigue is REAL. Even among flooring types that look like wood, you have many options to choose from! Figuring out where to start is often the hardest step. That's why we've tapped blogger Jessica Kielman to walk you through how she decided on her new flooring when she renovated her home. (Spoiler alert: she went with laminate!)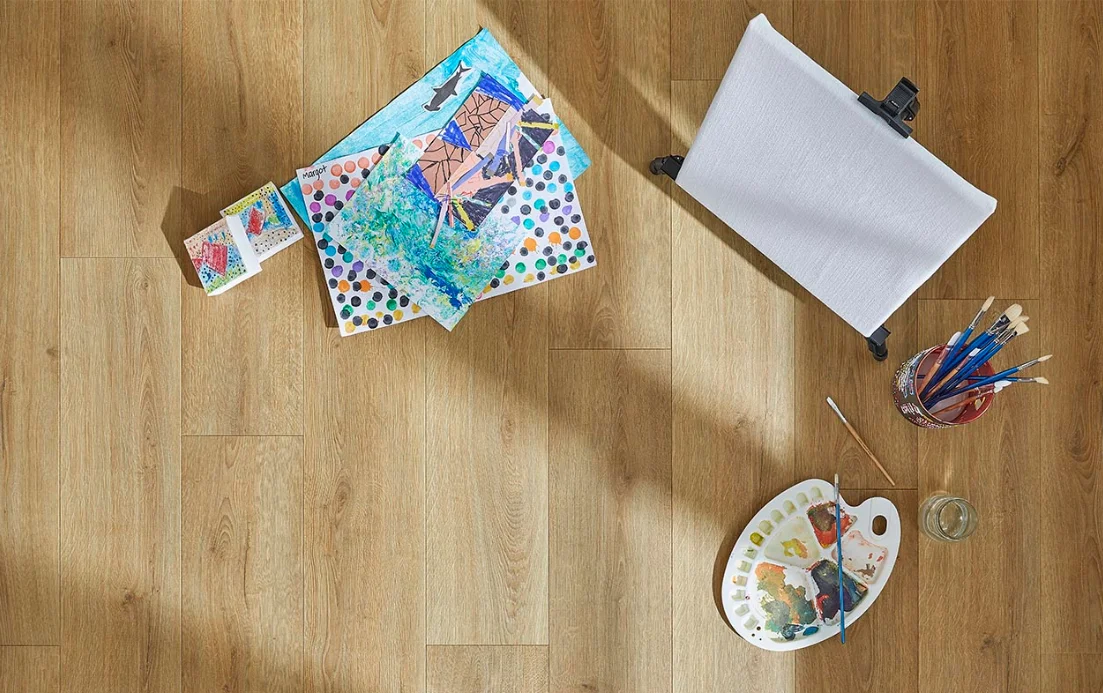 The Benefits of Laminate Flooring
Jessica chose laminate flooring because it has the classic, attention-grabbing aesthetic of hardwood, but with the durability and cleanability of carpet. Laminate is perfect for the fashion-forward family with kids and pets. Laminate offers the perfect mix of style and performance. Not only does it look as good as hardwood flooring, but it's much cheaper and can be more durable to withstand scratches, dents, and moisture. Laminate is a great low-maintenance solution for busy families, spill-proof and easy to clean with anything from vacuums to wet-jet mops.
Selecting a Style and Color
In addition to durability, one major advantage of laminate flooring is the wide variety of selections. If you can think of a style or a color, you are more than likely going to find something close to or identical to your vision. When it was time to select a style and color, Jessica knew she wanted something stylish with a rustic feel. She visited her local retailer to see her options, request samples, and narrow down her choices. There are many advantages to going to a local retailer. Unlike the big box stores, your local retailer specializes in flooring, so they are going to know every detail of their products. They can listen to your vision and help you narrow down the selection so you can take home samples and see the floor will look in your space.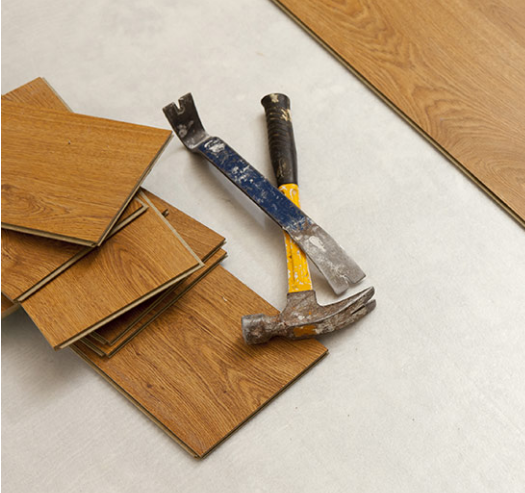 Installation
Once you have decided on your new flooring, the next step is installation! Laminate flooring offers fast and easy installation, but it's a job that should be left to the professionals! Simply move your furniture out of the way and let them handle the rest! How long it takes will depend on the size of the project. In Jessica's case, the installers had to remove the old flooring from the entire house before they could install her new laminate flooring. But after a few days, Jessica's home was done, and the results were excellent—you can't even tell if the floor is laminate or high-end vintage hardwood.
Laminate flooring is truly one of the most versatile flooring types. It's low maintenance and easy to install while adding style and durability to any space in the home.