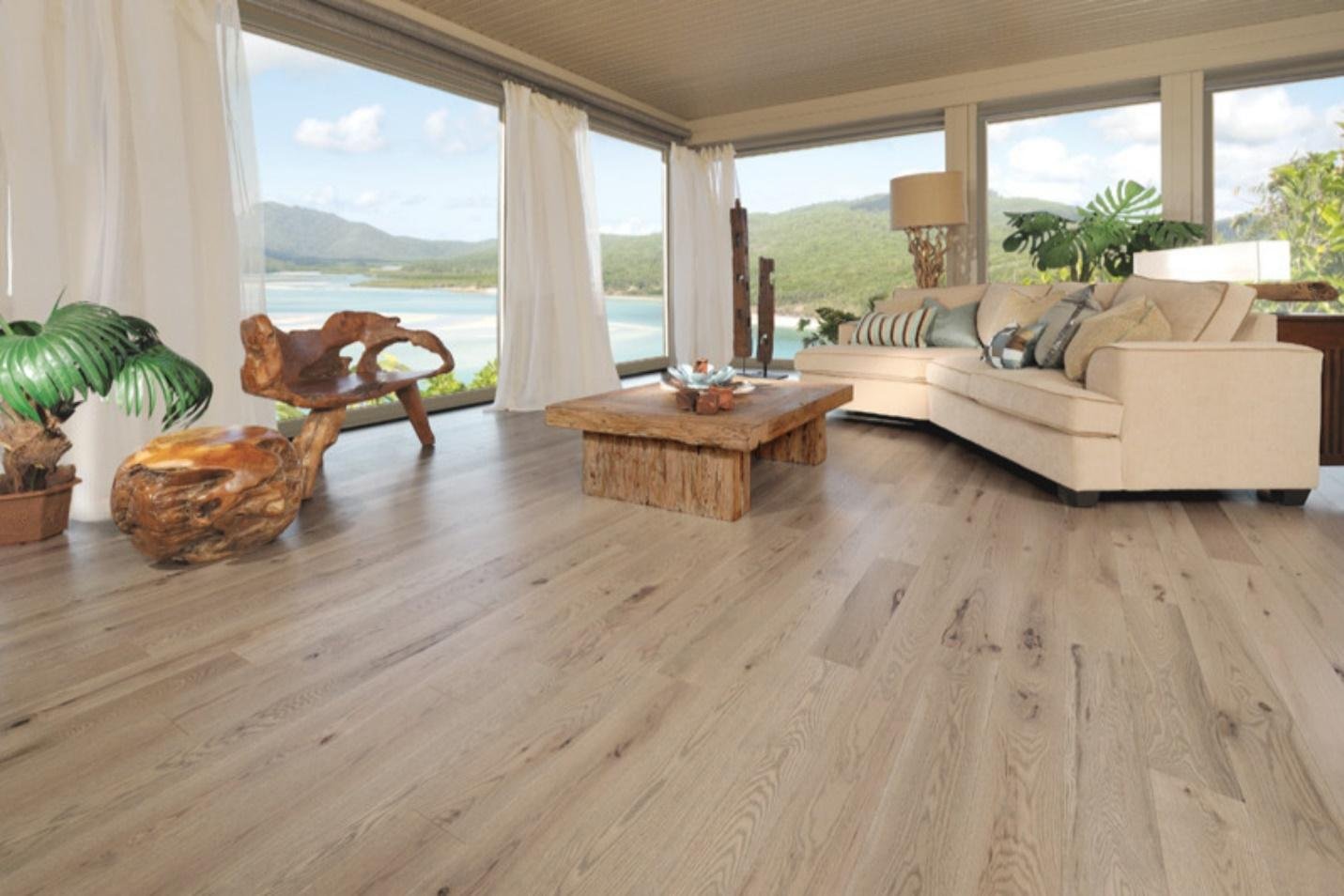 Solid Hardwood Flooring
Solid hardwood planks are composed of a single piece of wood cut from a larger section of a tree. To tell if your flooring is true hardwood, examine it from the side. If the board is constructed of one continuous piece and lacks layers, it's solid hardwood.
PROS: Durable, Authentic, Solid Wood, Natural warmth and beauty, Low Maintenance, Increases Home Value
CONS: Expensive Materials, Requires Professional Installation, Susceptible to Moisture Damage, Less comfortable underfoot than carpet, Fades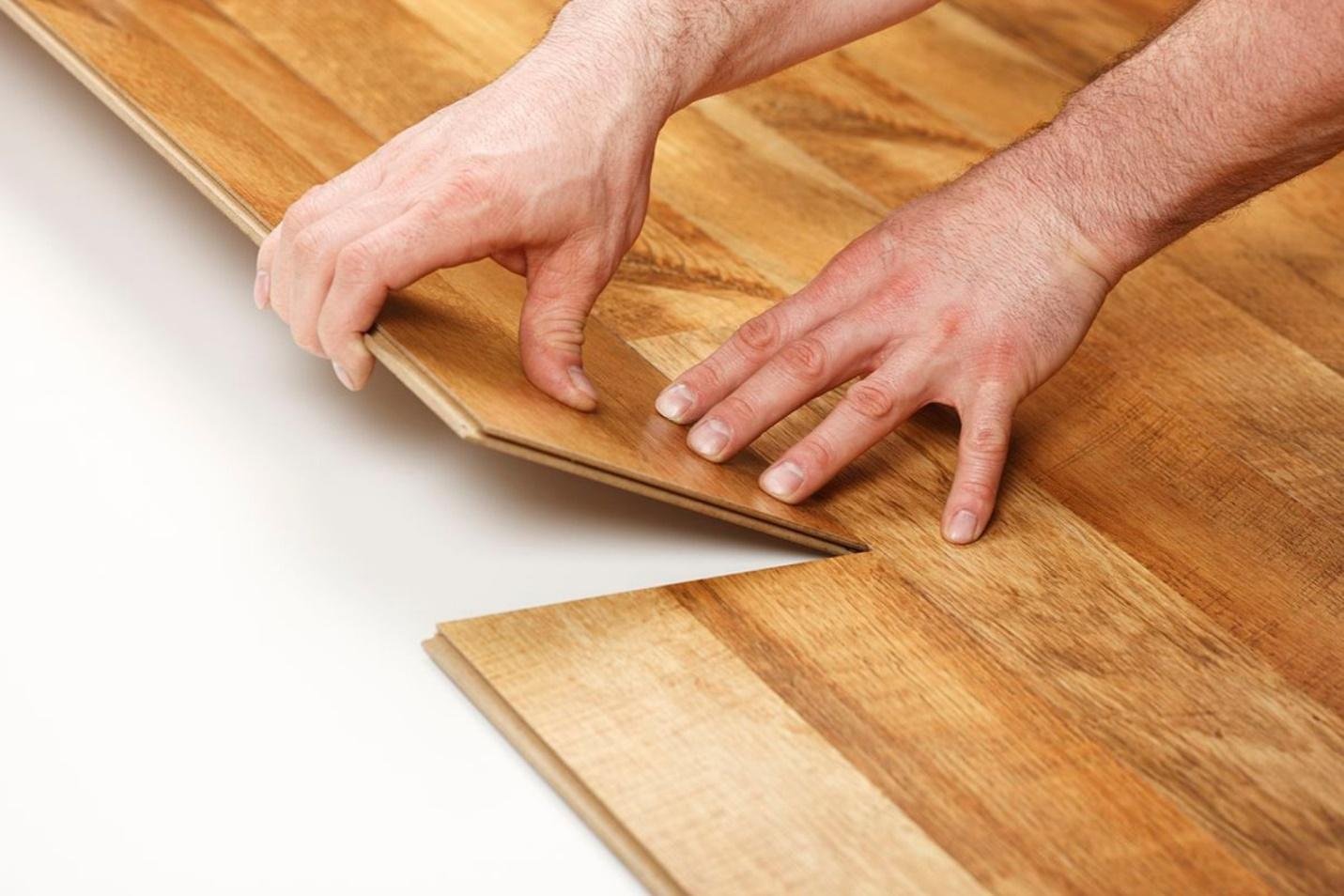 Engineered Hardwood
Engineered hardwood resembles the look of solid wood, but its construction is quite different. It's comprised of multiple layers of more affordable wood (normally Plywood) and topped with a layer of authentic hardwood.
PROS: More Affordable than Solid Wood, Natural look and feel of solid hardwood without its natural limitations., Higher dent resistance than real hardwood, More environmental than real hardwood, More stable and less prone to warping and twisting than real hardwood, allowing for longer and wider planks, Easier to Install DIY, Many Design Styles, Low Maintenance.
CONS: Fades, Cannot be refinished as often as real hardwood, Susceptible to Moisture Damage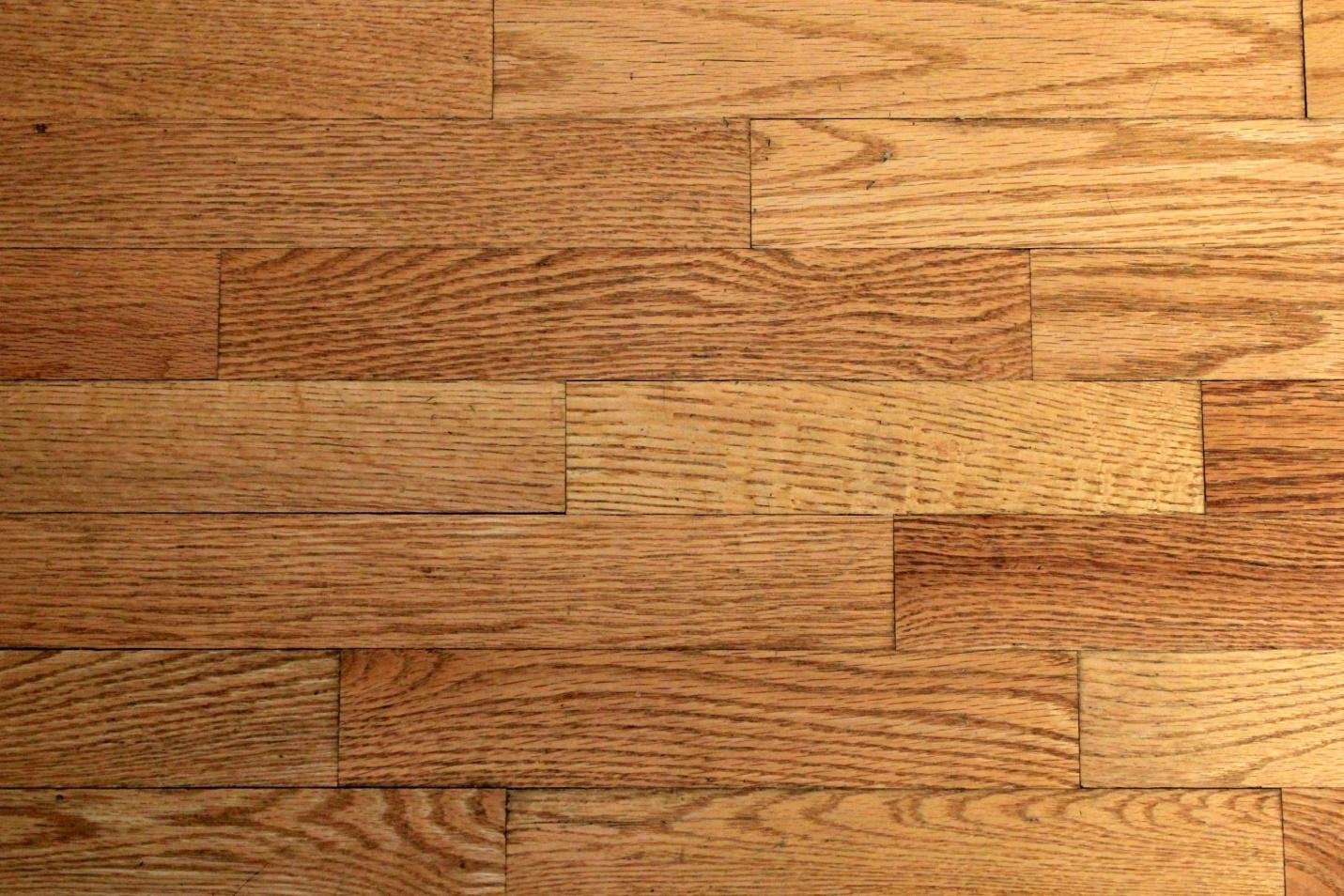 Oak
Oak is hands down the most popular hardwood flooring choice amongst American consumers. It's extremely affordable and comes in two main varieties: red oak, and white oak. Red oak provides a beautifully warm grain, whereas white oak has a cooler, dulled-down style that incorporates less intricate details.
Hardness Rating / Durability: 1200-1360; average durability
Availability: Widespread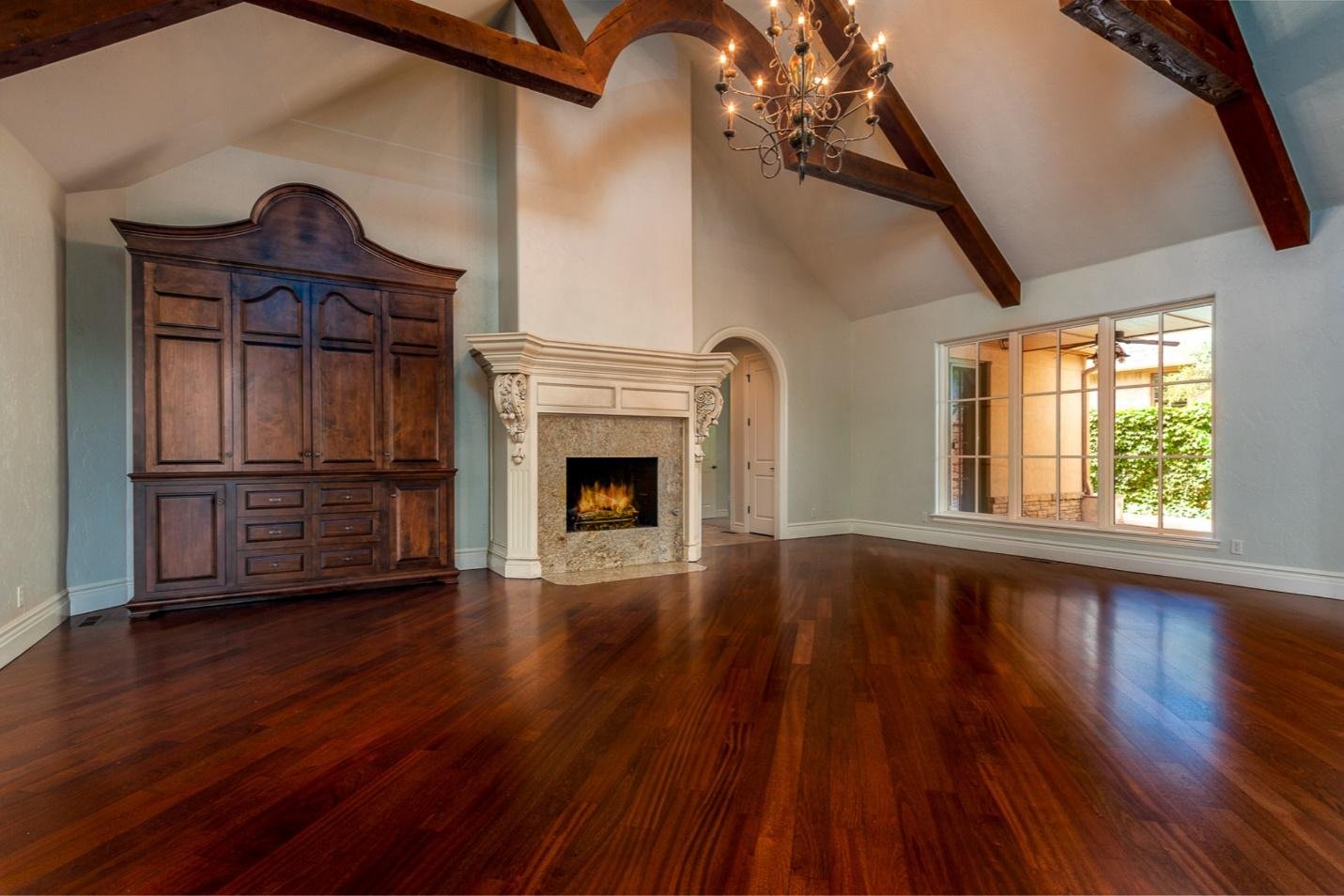 Cherry
Cherry hardwood is acclaimed for its warm undertones that provide a smooth texture and finish to your floors. Over time, this wood type changes tone and becomes more pronounced, settling into the home décor around it.
Woods with a Janka Hardness Scale rating of under 1000 are generally considered to be "soft" - this means that they are more prone to scratches. Black and American Cherry is rated at 950. Brazilian Cherry, which is rated at 2350, would technically be the only "hardwood" cherry.
Hardness Rating / Durability: 900-3000 based on species
Availability: American Cherry is widespread, whereas Brazilian Cherry is harder to source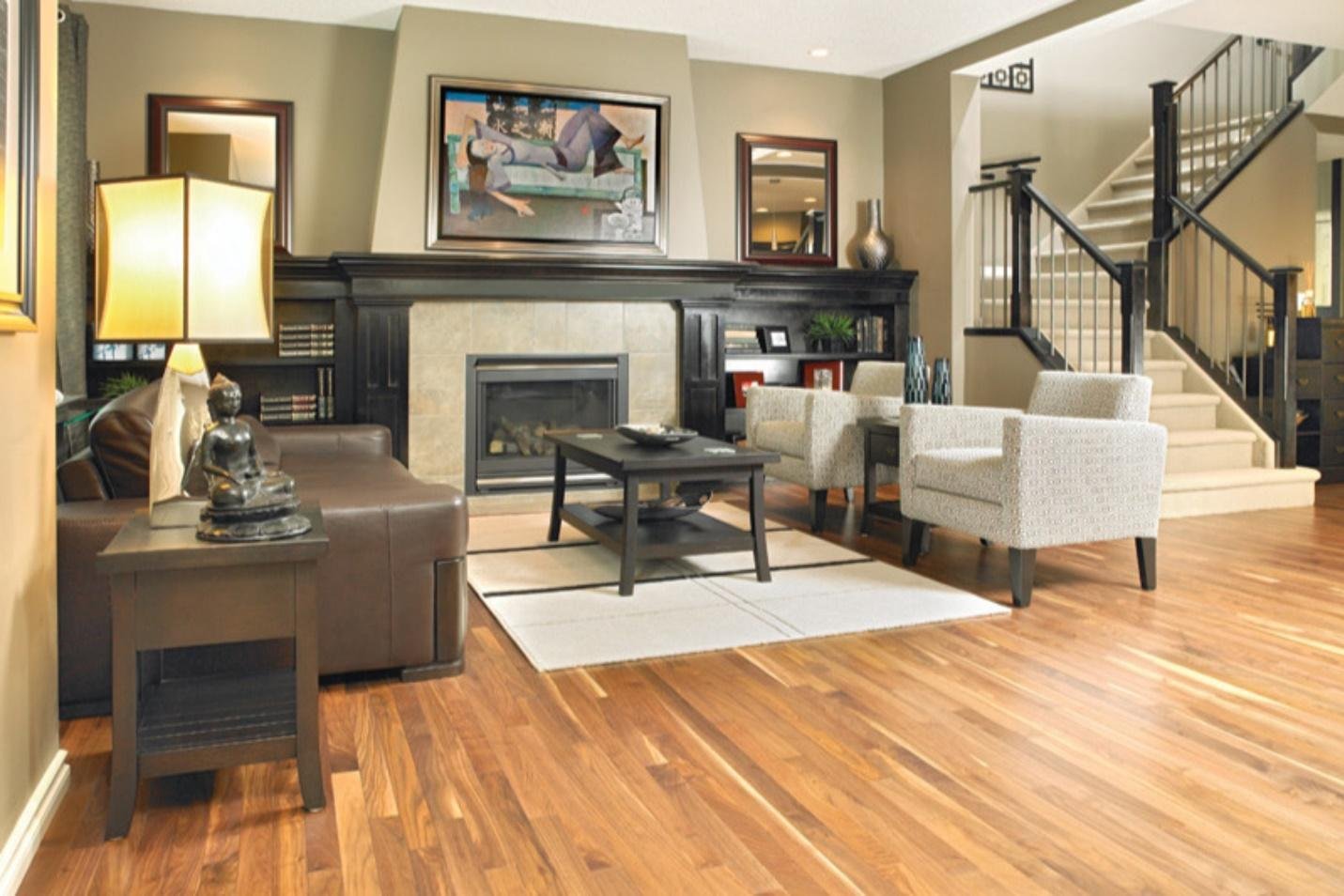 American Walnut
American Walnut provides robust, earthy tones to your home or business and is often highly regarded for its stunning wood grains.
Hardness Rating / Durability: 1000; soft
Availability: Widespread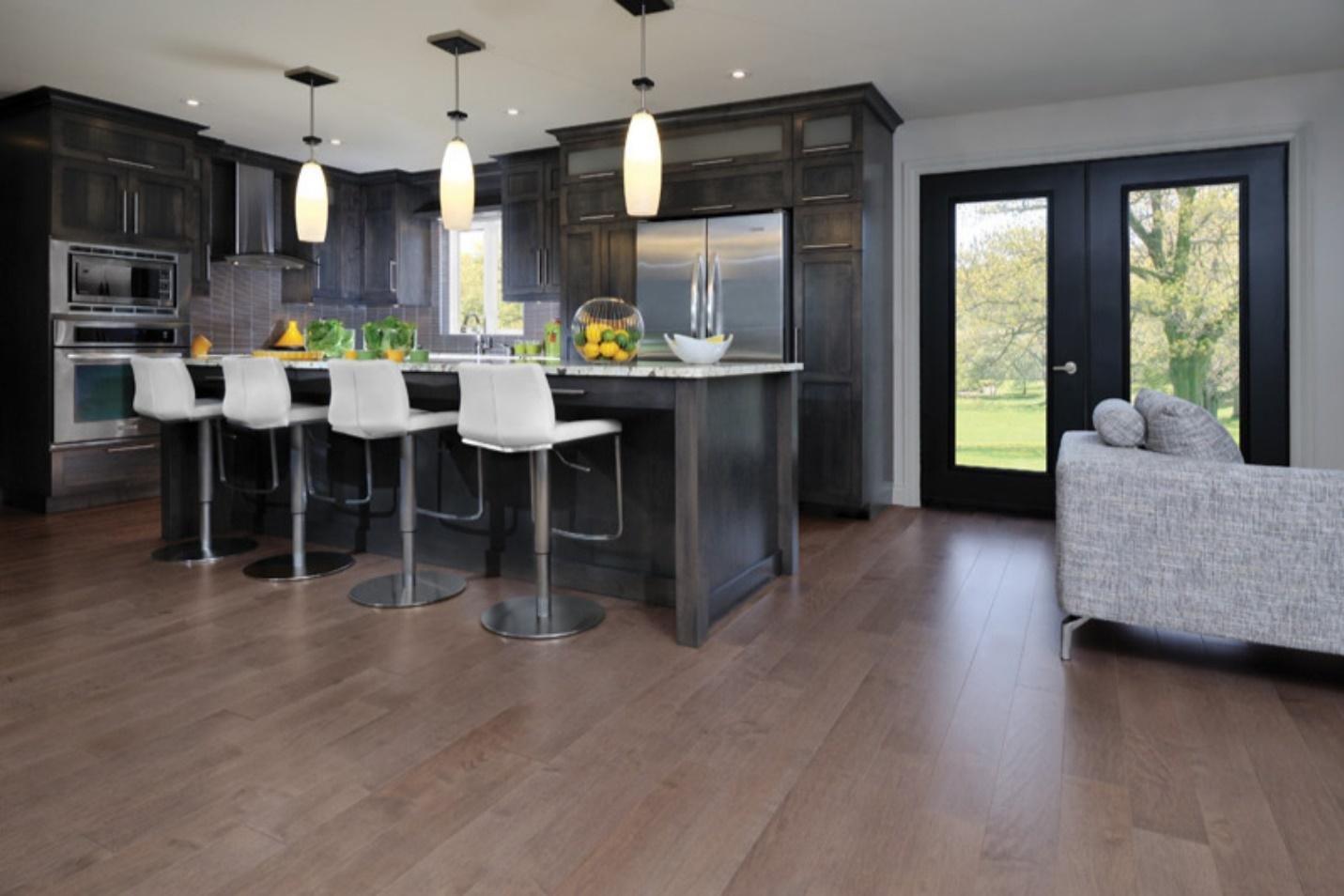 Maple
Maple flooring is often a preferred choice amongst homeowners for its exceptional durability and easy-to-match color tones. It features light colors and little grain, making it fit seamlessly into a variety of existing home designs.
Hardness Rating / Durability: 1500; average
Availability: Easily sourced in North America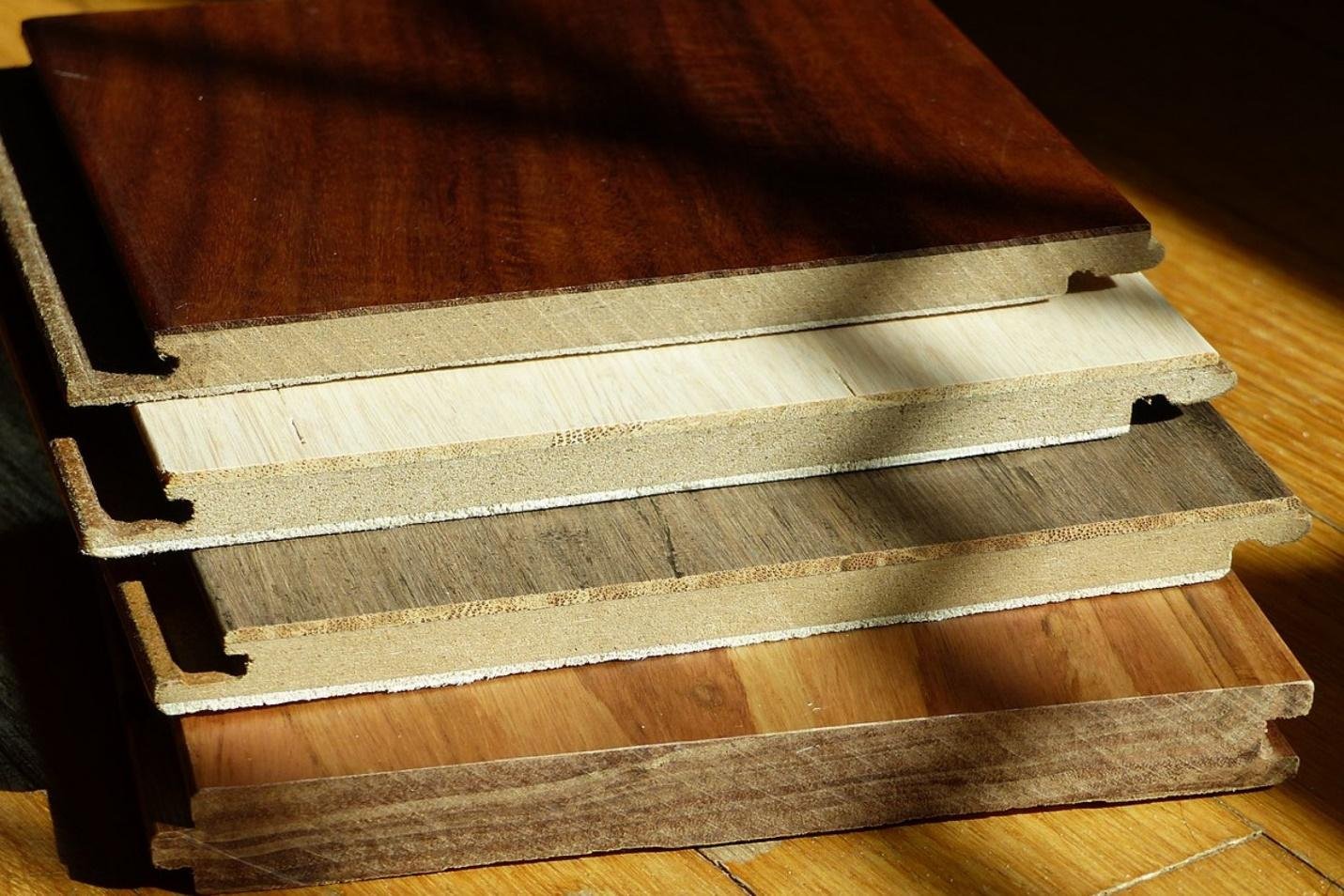 Bamboo
Bamboo is not a hardwood, it is grass. It is usually put under the "Speciality Wood" category and we put it here just for extra information. Bamboo is a popular flooring style - highlighted by smooth textures, colors, and maximum durability, this versatile flooring material adds light and airy energy to any home.
Hardness Rating / Durability: 2000-3000; exceptional durability
Availability: Needs to be imported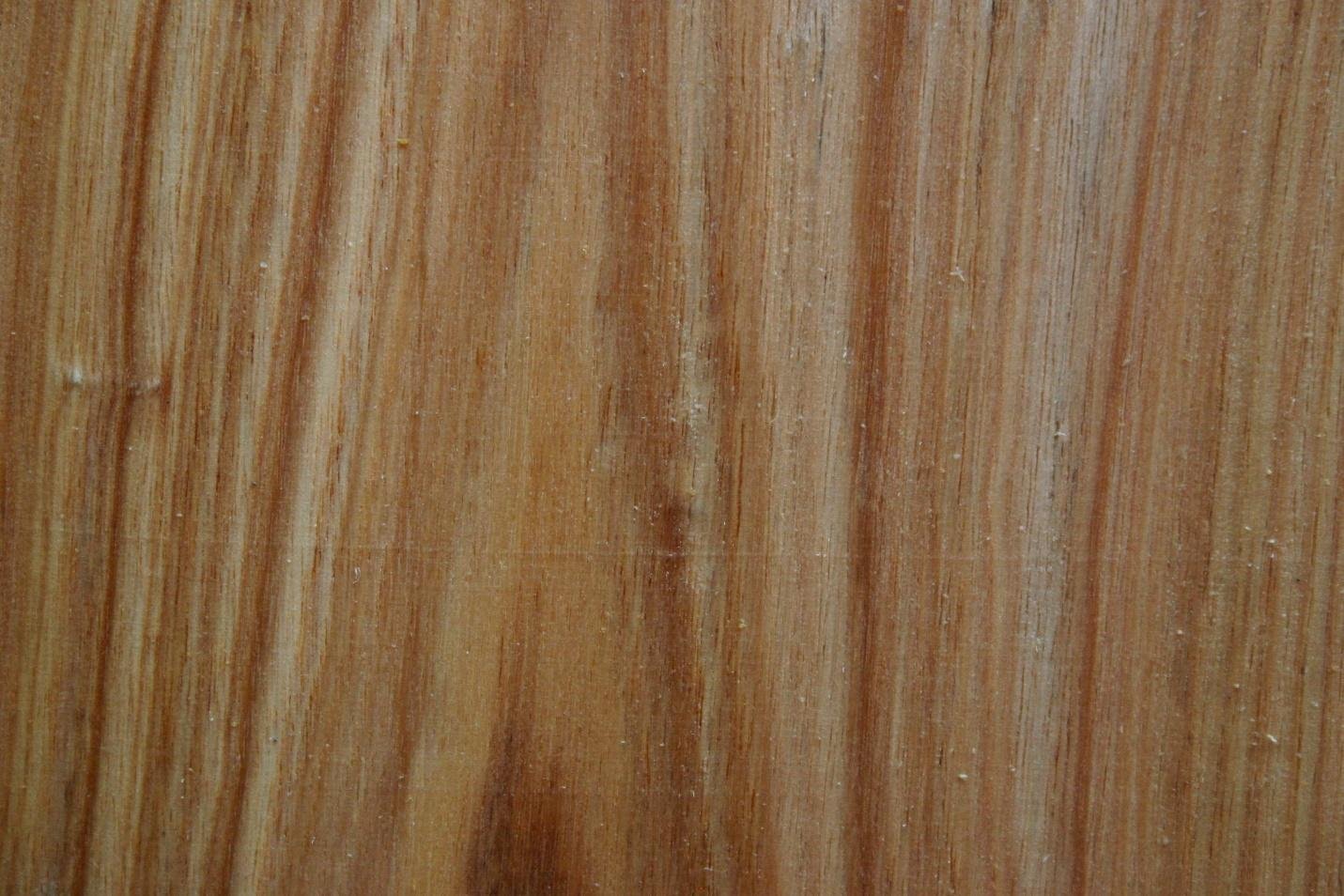 Acacia
As one of Bisbee's Flooring Center most popular design options, acacia provides a rich, dark flooring tone that looks best in rustic, antiquated houses. Harder than other wood species like oak and maple, it boats impressive durability.
Hardness Rating / Durability: 2250, exceptional durability
Availability: Exotic, needs to be internationally sourced
FAQs About the Different Types of Hardwood Floors
Typically, engineered hardwood is the most affordable, but you'll sacrifice the build quality that comes with solid wood.
Brazilian Walnut is often regarded as the most durable hardwood flooring species because of its hardness rating on the Janka scale. At over 3,000, Brazilian Walnut is a long-lasting flooring type that'll stand the test of time. True bamboo is also an incredibly durable type of flooring, but it's not considered solid hardwood, being that it's technically grass.
The most luxurious types of wood floors are the ones that are the most exotic. Unsurprisingly, this also makes them the most expensive. Zebra wood is considered one of the most luxurious solid hardwood species out there, but due to sourcing and import costs, it can easily cost around $25 per square foot.
When searching for scratch-resistant solid wood floors, choose a species that ranks high on the hardness scale, as well as having deep wood grains to hide imperfections. Classic hardwood like hickory, white oak, and maple flooring are all great options that won't break the bank. Avoid softer wood like pine and cherry.
Solid wood flooring is always the superior choice when it comes to visual appearance and longevity. However, engineered hardwood is better for homeowners looking for a more affordable option.
It also depends on the weather - if there is a moisture issue in the area, engineered hardwood might actually be a better choice. Consult your local flooring dealers as they are the expert in these types of questions.
In general, engineered will cost half as much as solid hardwood, but you will sacrifice small amounts of build quality and it can't be refinished as frequently.
There are countless types of hardwood flooring that you can use within your home. From classic American Walnut to high-end Zebra flooring and Bamboo, there are over 25 different species you can use. Traditionally though, most people stick to the basics and choose between walnut, oak, and hickory. Even these species come in an array of styles, both domestic and international.
The quality of your flooring material can be differentiated by a few characteristics, namely: thickness, grain imperfections, and base material. The thicker the board, the higher quality of the construction. If your flooring plank is made of solid wood, rather than composite wood, this is also a good sign. Finally, a lack of wood knotting signifies a high-quality floor.
The best place to purchase solid hardwood flooring is from a trusted distributor and installer like Bisbee's Flooring Center. With ample style selections and first-rate installation expertise, you'll know that you're getting the very best service for your home. With over 30 years of industry experience, Bisbee's Flooring Center is the company you can trust.
Absolutely. No matter the type of solid wood flooring, grading determines its overall quality and durability. You'll want to purchase solid hardwood flooring that not only looks good but can withstand decades of wear and tear in your home. By selecting solid wood floors with a high grade, you ensure you're purchasing a quality product.