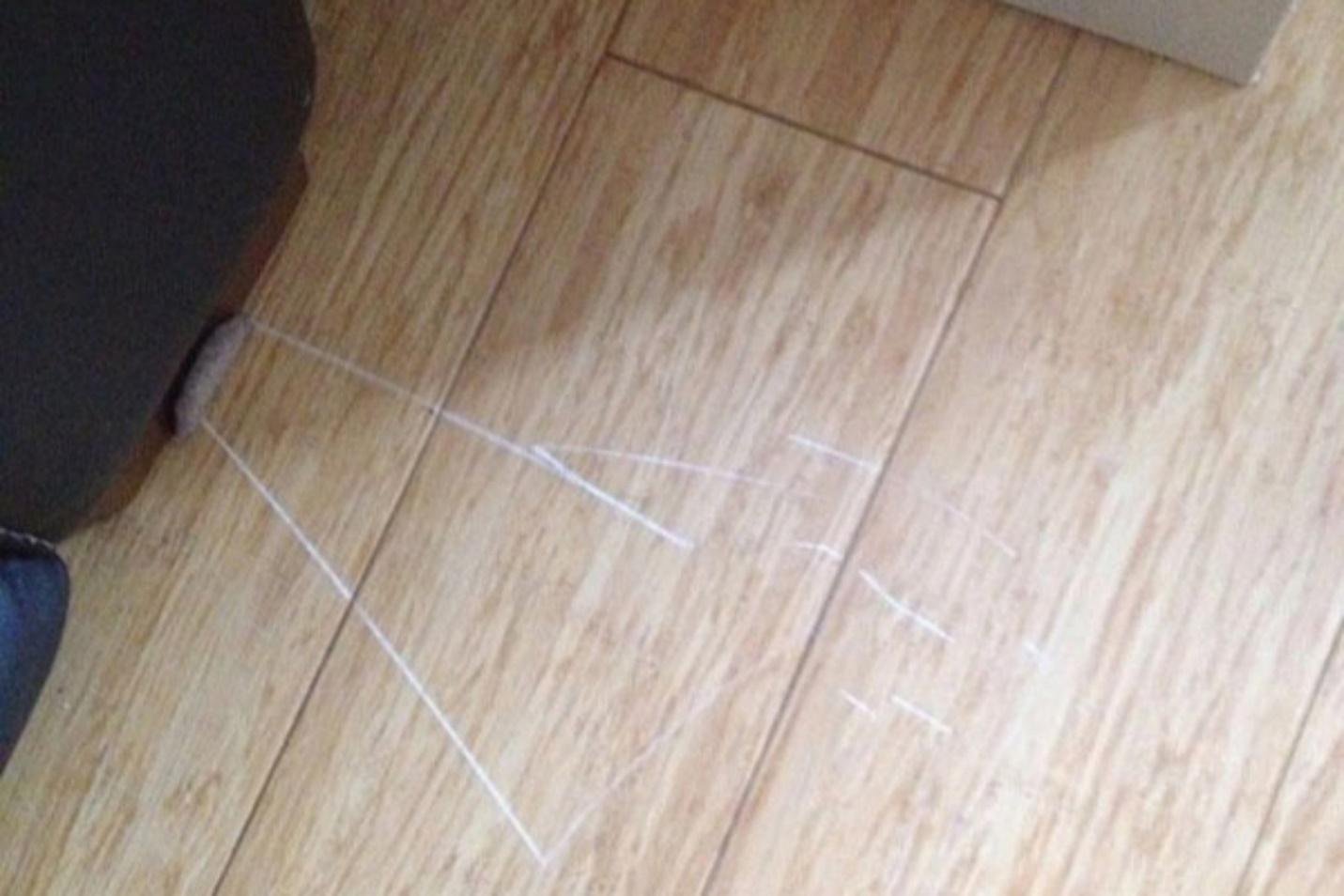 Furniture is the primary cause of large scratches. Pieces like tables and couches have a significant amount of weight behind them and sliding them across the floor is guaranteed to cause damage. Even stationary furniture can cause scratches, as they often shift slightly with use.
Rolling office chairs and dining room chairs are particularly damaging to your floors. The constant movement and adjustments can result in a variety of scratches, both big and small.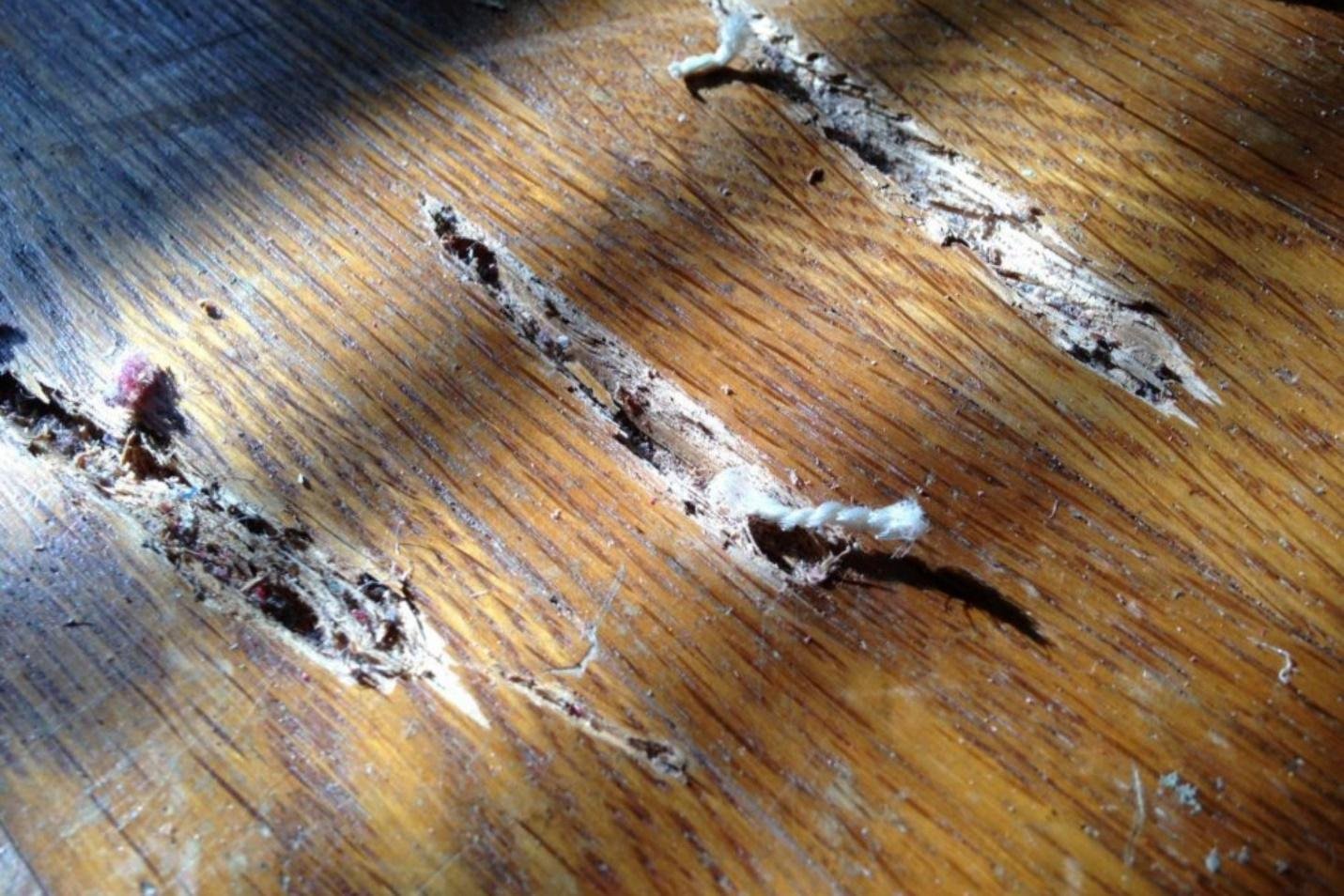 2. Use Wood Filler
With a putty knife, apply wet wood filler into the gouge, being sure to completely fill it. It's completely fine if there's a little extra spilling out. Allow this to dry and fully cure (normally around an hour). Once the filler has been set, sand it down so that it sits evenly with the rest of the flooring plank.
Source: The Spruce