Blog > Why People Love Carpet
Why People Love Carpet
Monday, November 16, 2020 10:28 AM


---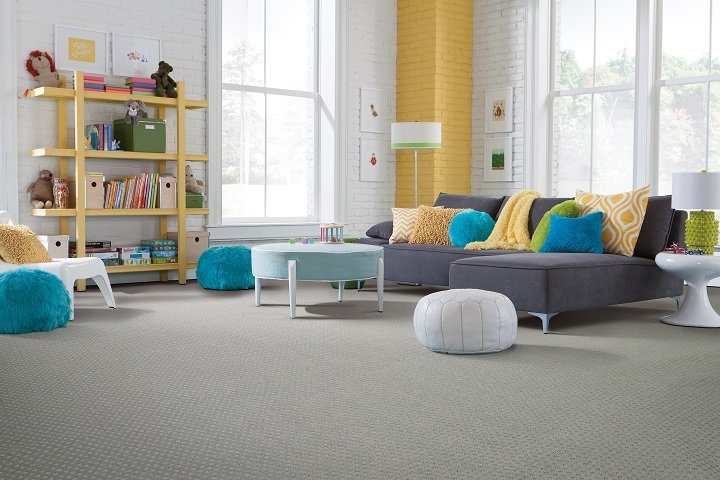 There are several reasons why people love carpet. The reasons may surprise you or maybe you can relate.

Here are just a few of the main components of carpeting's popularity and longevity:

Insulation

Carpeting is ideal for holding warmth during those cold winter months. It may help lower your power bill and that is a good thing. Imagine waking up and stepping on a nice, warm carpet that is soft under your feet rather than cold flooring that gives you a chill.

Elegance and Luxury

Whether you want a bold statement or a subtle sense of luxury – carpet does it all. The choices in colors, styles, patterns, and prints ensure that if you can envision it, there is a carpet that matches. There is a reason you'll see wall-to-wall carpet in luxury hotels – it looks great and can take a lot of foot traffic.

It's Safer and It's Quieter

When is the last time you or a family member slipped and fell on the carpet? It is possible but carpet is much safer than other types of flooring. It's perfect for kids, older adults, and even your pets.

Carpeting can reduce sound in a room. If you're looking for flooring that is ideal for children and pets then carpeting is your best friend. In fact, with a quality pad underneath, carpeting absorbs a variety of sounds. From big screen televisions to music– carpet will work as a barrier.

It's Durable

When properly maintained, carpet holds its durability for many years. Yet, it's still soft on your feet. Which brings us to easy maintenance.

It's Versatile

As we mentioned, people love carpet due to its versatility. There are many colors, all types of patterns, different weaves, and a plethora of looks.  From contemporary to traditional, there's something for every aesthetic.

The Cost

On average, carpeting is always going to be less expensive than the hard surface products such as hardwood or the luxury vinyl planks. Lastly, the installation is less expensive because carpet is less labor-intensive.

Looking to update the carpet in your home? Our experienced staff can help! Bisbee's Flooring Center services the Sun Prairie, McFarland, Deforest, Madison, Stoughton, Marshall, Waterloo, Deerfield, Cottage Grove areas. Stop by our showroom to find the perfect new carpet for your home!