Blog > Steam Showers
Steam Showers
Are you steam-shower curious?
Tuesday, August 16, 2022 3:48 PM


---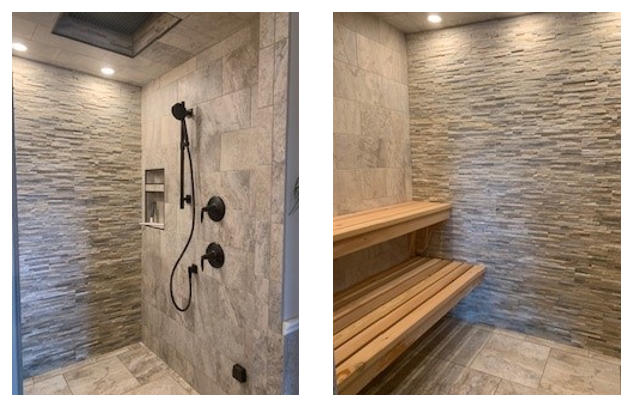 It might seem a bit overwhelming but let the knowledgeable professionals such as a licensed plumber, contractor and electrician help you design your steam shower. Bisbee's Flooring Center will be able to assist you with the steam shower of your dreams.

You will need to make selections for materials, tile, fixtures, colors, which steam shower control you will need, and any steam shower accessories.

After installation, operating the steam shower is quite simple as pushing a button.

The cost of the shower will depend on the specifics of your project.  The initial investment for a steam shower is less than one may think as the cost for a generator can start around $1500 plus you will need to consider the cost for the control and steam head.  The finished project will include the steam system, waterproofing all walls and the ceiling and the addition of glass that will make the shower water tight plus the tile or materials needed for the walls and ceiling.

Looking to install a steam shower?  Our experienced staff can help! Bisbee's Flooring Center services the Sun Prairie, McFarland, Deforest, Madison, Stoughton, Marshall, Waterloo, Deerfield, Cottage Grove areas.