Blog > Humidity and Acclimation
Humidity and Acclimation
Tuesday, August 16, 2022 3:50 PM


---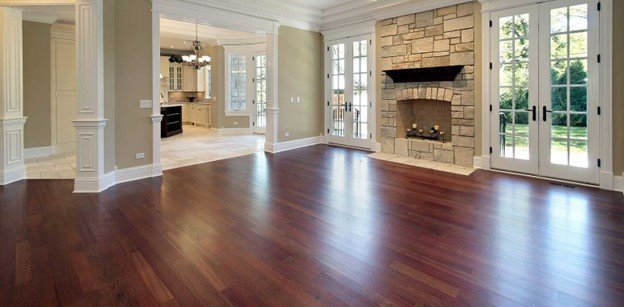 Summer is here & Humidity is up here in the Midwest!

Hardwood is both beautiful and durable.  It is a lifetime investment that increases both the value and esthetics of your home.  However, it is important to understand some of the inherent characteristics of a hardwood floor. 

Wood is a natural material that absorbs and releases moisture depending on surrounding environmental conditions. The moisture content of any piece of hardwood is affected primarily by two factors which are relative humidity and the ambient temperature.

Separations, or gaps, between the boards are common when the humidity is low, such as in the winter.  The key is to keep the humidity in the home between 35 and 50% all year round.  The use of a humidifier in the winter and a dehumidifier in the summer will help less this issue; however, some movement is almost unavoidable.

The ambient temperature should ideally be between 600 and 750 F.

Never clean your hardwood floor with water or a water mixture.  This can cause degradation of the finish and can also cause problems with refinishing of the floor.  Use only manufacturer recommended cleaners and a micro-fiber cloth mop.

Should you have any questions, our experienced staff can help! Bisbee's Flooring Center services the Sun Prairie, McFarland, DeForest, Madison, Stoughton, Marshall, Waterloo, Deerfield, Cottage Grove areas. Stop by our showroom today to design your dream bathroom!