Blog > Carpet Versus Hardwood Floors?
Carpet Versus Hardwood Floors?
Tuesday, May 26, 2020 4:04 PM


---

Flooring may be the most important part of your house interior, and homeowners have numerous options available, both in terms of what materials they use as well as the style and appearance. Carpeting and hardwood are two of the most popular types of flooring being installed today. Both have benefits as well as drawbacks. Below we will outline the differences between them which should be helpful for you to make a better decision about which is right for your home:

Carpet has a broad range of colors and designs available, with new carpet style types such as pattern carpet (cut-and-loop) will give a deeper variation in texture and/or color. Carpet today has a softer finish and the carpet pile can be thick or thin, plush or dense, and may be composed of several colors at once or have one single color throughout. Because carpet is made of fibers rather than wood, it tends to have a softer and warmer appearance. It's common for hardwoods to be covered with an area rug to soften their appearance, but this is unnecessary with wall-to-wall carpeting.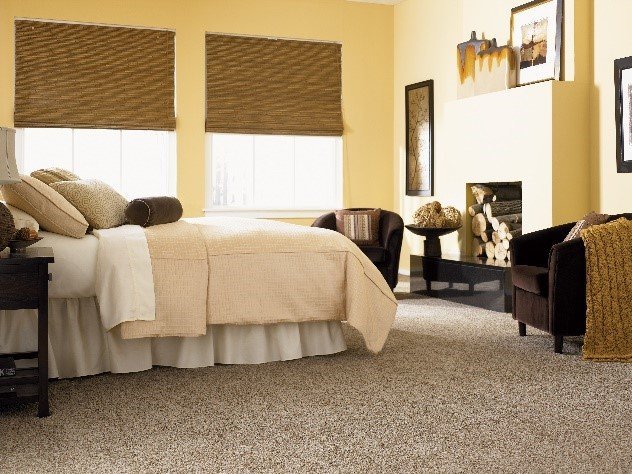 Hardwood flooring has a classic appearance that can range in style from contemporary to rustic depending on the color, finish, and species of the wood used. Hardwood can be found in wide or thin planks, installed in straight rows or a pattern such as 45-degree angle or herringbone, and can range in color from light to dark. Wood floors can also be stained a variety of colors, so you can refinish them in another color later if desired. Some hardwoods may change color over time if exposed to sun and humidity. For example, cherry will become darker in tone.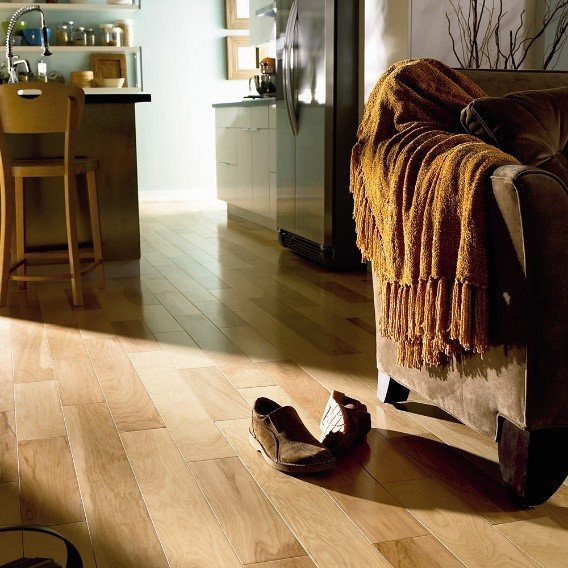 Looking to update the flooring in your home? Our experienced staff can help! Bisbee's Flooring Center services the Sun Prairie, McFarland, DeForest, Madison, Stoughton, Marshall, Waterloo, Deerfield, Cottage Grove areas. Stop by our showroom today to view options for your home!